BM BASICS' product offering is composed of only the best-in-class or best-in-market products from market-leading manufacturers across the globe. Our products come with the guarantee of full local and international support where needed. BM BASICS commits to do its utmost best to make service support, spare parts, and consumables for all units purchased from us available on a timely manner.
The MQC+ benchtop Nuclear Magnetic Resonance (NMR) analyser measures oil, water, fluorine and solid fat in a variety of samples and is typically used for quality assurance and quality control. It also measures the physical properties of materials such as polymer crystallinity/density and molecular weight. Analysis using the MQC+ takes from a few seconds to a few minutes, which means that a high volume of samples can be processed quickly and efficiently.
Product Description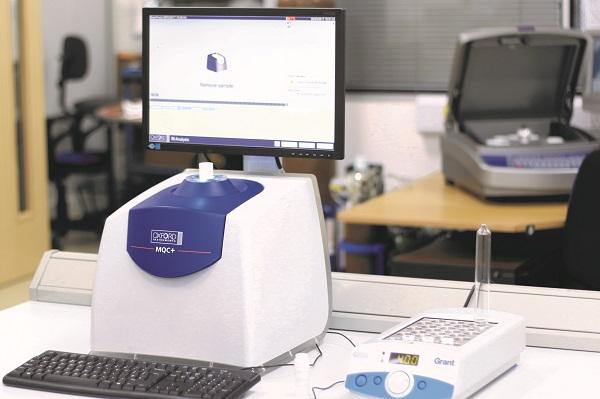 Accurate
NMR signals are generated from all parts of the sample not just the surface, even if they are opaque, guaranteeing more accurate measurements.
Non-Destructive
NMR measurements do not damage the sample in any way, so samples can be kept for repeat measurements or to be analysed using other techniques.
No hazardous solvents or chemicals

Unlike wet chemical analysis, the NMR method does not require solvents, removing the need for fume cabinets, specially trained staff and expensive disposal procedures.
Cost-efficient
Low maintenance and running costs, just requires mains power.
Simple linear calibration
Only a few samples spanning the concentration range are required.
Simple operation
MQC+ is designed to make the job of technicians working in QA/QC labs easier. It simplifies the analysis process and removes the need for extensive operator training.
Minimal sample preparation
Simply transfer the sample into a tube, condition it and analyse. Grinding or other forms of sample preparation are rarely needed.
Rapid analysis
Analysis takes from a few seconds to a few minutes, which means you can process a high volume of samples in the lab quickly and efficiently.
Other models available, visit our supplier's page by clicking here.